The Herbal Hen - Nesting Box Blend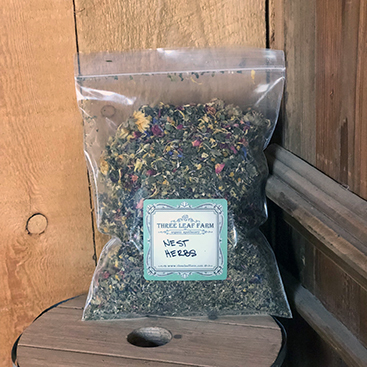 The Herbal Hen - Nesting Box Blend
Indulge your hens with our organic mix of aromatic herbs and flowers in the nesting box. Our blend was created to give your ladies a little boost of health and vitality while offering the delicious scent of lavender, rose and mint.

A little bit of the mix (about a tablespoon to 1/4 cup) placed into the clean nest will encourage the hen to relax and lay her egg.

Our blend includes calendula, roses, chamomile, lavender, blue cornflower, nettle leaf, dandelion leaf, lemon balm, and peppermint.
One bag of the herbs is 8 oz.